Coming September 25!
Frankenberger Gardens Grand Opening Celebration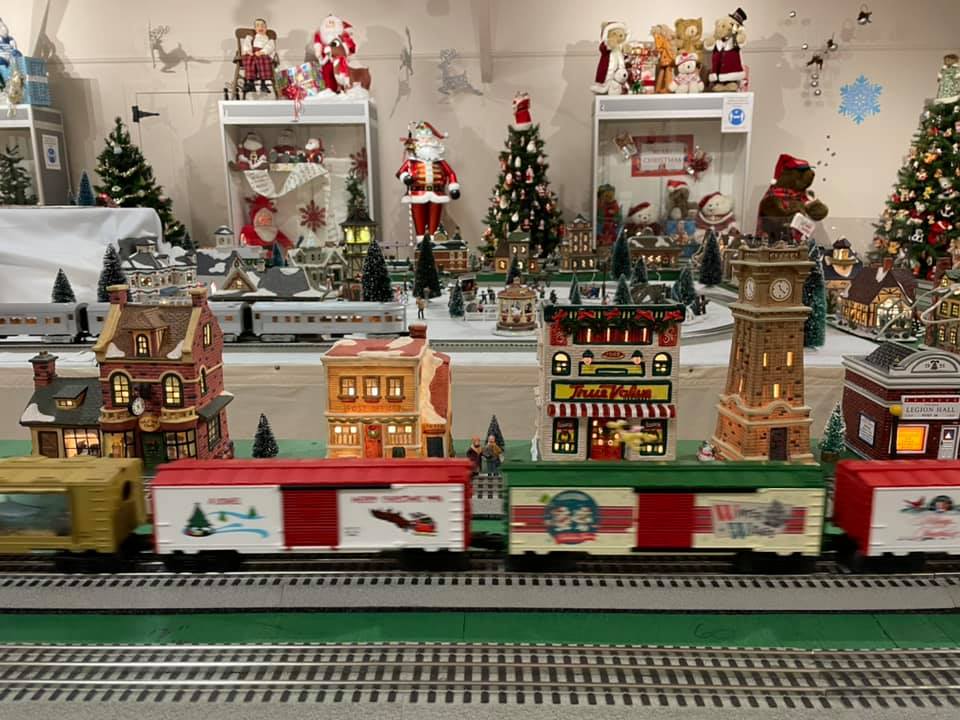 Christmas Exhibit
Christmas in June, July, and August
~Freight Station Exhibit~
Free Admission
Free Weekly Raffle For A Wraped Christmas Gift!
April 17 - TBD: Christmas in June, July, and August

Few saw our Christmas exhibit before we closed, so we are still merry this summer


~Events~
July 31: Open Hearth Cooking Demonstration
Frankenberger Tavern, 9:00 - 12:00
July 31: Yarn Spinning Demonstration
Frankenberger Tavern, 12:00 - 3:00
August 14: Museum Yard Sale
Passenger Station 9:00 - 2:00
A unique opportunity to purchase Mechanicsburg Museum items that we have duplicates of. Sale spaces are also available to the community for $10 each. Call 717 697 6088 for details.
September 25: Frankenberger Gardens
Grand Opening Celebration
Planning is in progress for demonstrations, displays and events in the tavern and garden
~2021 Lecture Series~
Passenger Station
Non-members $5.00, members & children under 12 free
Wednesday talks begin at noon, Sunday talks at 2:00
Talks will resume in 2022
150th Anniversary Party For The Passenger Station Music, Surrey Rides, Artisans, and History.
© 2005-2021 Mechanicsburg Museum Association. All rights